MISSION HILLS HAIKOU TO HOST GRAND SLAM OF TABLE TENNIS IN 2019

News Archive / 2019-03-27

Singapore, 27th March, 2019 – Just over 115 days remain until the eagerly awaited Season 2 of the T2 Diamond Table Tennis League (T2 Diamond), and today arrives confirmation of the three host cities: Johor Bahru (Malaysia), Haikou (China) and Singapore. In its second season, the prestigious T2 Diamond, organised in collaboration with the International Table Tennis Federation (ITTF), features 32 of the world's best men's and women's players, a total prize purse of USD 1.5 million, and a progressive competition format that aims to amplify the appeal of table tennis across regions, with the Host City Selection Process as one of its main strategies.       The refined and polished T2 Diamond will start at the very place where the journey first began. The opening event in July will be held in Johor Bahru (Malaysia), the city which successfully hosted the inaugural season in 2017. Then, Event 2 in September will take place at the iconic Mission Hills Haikou resort, on the international tourism island of Hainan (China), while the season-ending showpiece in November will be hosted in T2 Diamond's headquarter city of Singapore. The unparalleled competition which awards bonus World Ranking Points to all competing players is poised to shake up the table tennis scene prior to the Olympic year. With only two more ITTF World Tour events (Qatar Open in March and China Open in May) before the qualification cut-off for the first T2 Diamond event this year, it is a sprint for players to rise to the top of the ITTF World Tour standings. Substantial focus lies on promising players taking part in T2 Diamond, which are expected to bring significant value to the host cities. "We are ecstatic with the level of interest from distinctive partners and cities, and would like to acknowledge their creative vision and collaborative passion to develop the event within their existing local ecosystem. We want this to be a revolutionary chapter in T2 history and we are pleased to have Johor Bahru, Haikou and Singapore to be a part of that. "We want to prove that it is possible to build prestigious, commercially viable professional sports events that make optimal usage of existing assets within the host cities. We look at moulding the T2 Diamond concept to fit uniquely into each of the city's long-term goals to both increase the opportunities for sports tourism and community engagement through sports within the city, and to develop the global attraction of table tennis." T2 CEO and Commissioner, Jeff Chue "We hope to see that the T2 model will prove to the market how best to commercialise table tennis. At the ITTF we are flexible and open to new ideas of taking the sport to a new level and success for the T2 events would demonstrate that there is a much better chance for table tennis to grow as fast as we'd like." ITTF CEO, Steve Dainton Further details of venues in each host city will be announced in the coming months.

View Detail

MISSION HILLS CHINA JOINS GLOBAL DRIVE TO GROW WOMEN'S GOLF

News Archive / 2019-03-08

[Shenzhen, China – 8th March 2019] Witnessed by golfing legend Annika Sorenstam, Tenniel Chu (left), Vice Chairman of the Mission Hills Group signs a 'Women in Golf Charter' which pledges a continued commitment by the world's largest golf facility to supporting women's golf in China.  The signing took place during the ninth ANNIKA Invitational at Mission Hills Shenzhen in southern China, one of two Mission Hills locations spanning 40 square kilometres and 22 golf courses. Launched in 2011 as the first international all-girls event in China, the ANNIKA Invitational is one of a wide range of golf development initiatives at Mission Hills which have established the family-owned group as a pioneer in the China golf industry and a champion for women's and girls' golf across the Asia Pacific region since 1992. The pledge was signed by Mission Hills in support of The R&A's Women in Golf Charter launched last May, part of the global governing body's drive to increase the number of women and girls participating in golf and to encourage more opportunities for women to work in the sport.

View Detail

TOP CHINESE GOLFERS TARGET JACK NICKLAUS TITLE AT MISSION HILLS

News Archive / 2019-04-15

[Haikou, China – 15th April 2019] Wu Dian-Chao of China will lead the local charge in the 12th edition of the Mission Hills Jack Nicklaus Junior Championship which tees off at Mission Hills Haikou resort in Hainan on April 19-21.  14-year-old Wu is one of three top-10 players from the China Golf Association's junior rankings heading to the tropical tourism island of Hainan.  The trio will be hoping to follow in the footsteps of past Chinese winners Guan Tianlang and Jin Cheng. With a field of more than 90 players from seven different countries in action, a strong overseas challenge is also expected, headed by 16-year-old Chang Hsin-Chiao of Chinese Taipei, winner of the 13th Faldo Series Asia Grand Final in Vietnam last month. Hosted by the Hainan Golf Association, stakes will be high around the Sandbelt Trails Course at Mission Hills Haikou, with the leading players invited to compete in the Nicklaus Junior Championship, played in the USA this summer at one of the beautiful courses in Palm Beach County, Florida.  Nicklaus, the record 18-time major champion and his wife Barbara have been residents of Palm Beach County for over 50 years and are big supporters of junior golf in the area. "The Mission Hills Junior Golf Program continues to flourish with the signing of EFG Bank as an Official Partner this year and the Jack Nicklaus Junior Championship continues to be one of the highlights," added Tenniel Chu, Group Vice-Chairman of Mission Hills.  "We are very proud to be working with Mr. Nicklaus who has been a rich part of the Mission Hills story as both a course designer and a junior golf ambassador, and his tournament has played a strong part in the development of Chinese golf." With R&A and CGA ranking points on offer, the 2019 Mission Hills Jack Nicklaus Junior Championship will take place over three rounds on the Brian Curley-designed Sandbelt Trails Course in Haikou and is another important date on the Group's award-winning junior golf schedule, sponsored by EFG Bank. The Mission Hills Junior Golf Program provides access to the sport for tens of thousands of juniors each year, from beginners to elite amateurs, through junior tournaments, coaching, camps and clinics, school classes, free access for juniors to three of its courses and free entry into the Dr. David Chu Golf Museum at Mission Hills, the first in China. Founded in 1992, the Mission Hills Group has invested more than six million US dollars into its Junior Golf Program; and more than 100,000 competitive rounds have been played at Mission Hills.  It was voted Best Youth Development Programme in Asia in 2018 and EFG Bank was recently unveiled as an Official Partner.

View Detail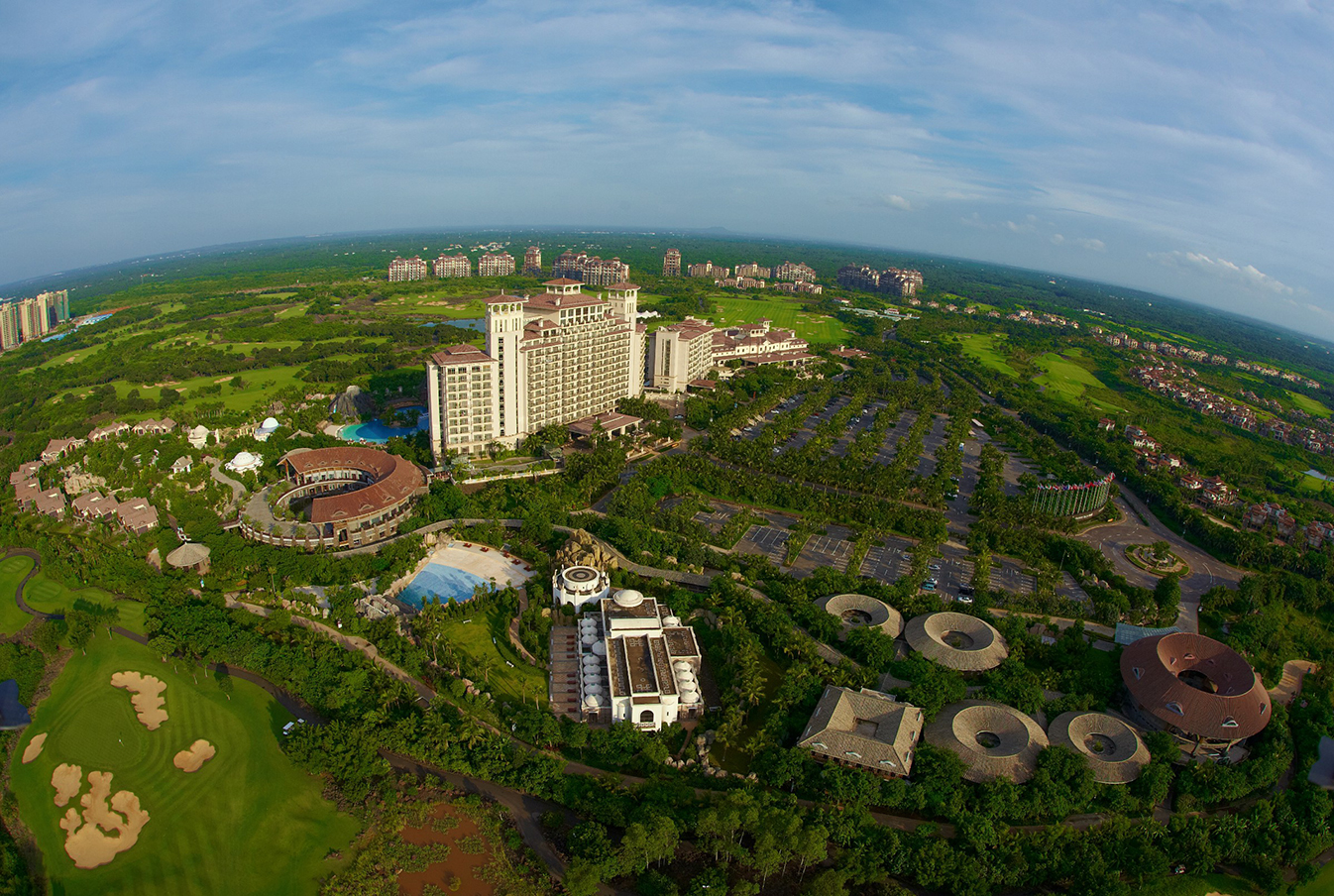 MISSION HILLS HAIKOU TO HOST GRAND SLAM OF TABLE TENNIS IN 2019
News Archive / 2019-03-27
Singapore, 27th March, 2019 – Just over 115 days remain until the eagerly awaited Season 2 of the T2 Diamond Table Tennis League (T2 Diamond), and today arrives confirmation of the three host cities: Johor Bahru (Malaysia), Haikou (China) and Singapore. In its second season, the prestigious T2 Diamond, organised in collaboration with the International Table Tennis Federation (ITTF), features 32 of the world's best men's and women's players, a total prize purse of USD 1.5 million, and a progressive competition format that aims to amplify the appeal of table tennis across regions, with the Host City Selection Process as one of its main strategies.       The refined and polished T2 Diamond will start at the very place where the journey first began. The opening event in July will be held in Johor Bahru (Malaysia), the city which successfully hosted the inaugural season in 2017. Then, Event 2 in September will take place at the iconic Mission Hills Haikou resort, on the international tourism island of Hainan (China), while the season-ending showpiece in November will be hosted in T2 Diamond's headquarter city of Singapore. The unparalleled competition which awards bonus World Ranking Points to all competing players is poised to shake up the table tennis scene prior to the Olympic year. With only two more ITTF World Tour events (Qatar Open in March and China Open in May) before the qualification cut-off for the first T2 Diamond event this year, it is a sprint for players to rise to the top of the ITTF World Tour standings. Substantial focus lies on promising players taking part in T2 Diamond, which are expected to bring significant value to the host cities. "We are ecstatic with the level of interest from distinctive partners and cities, and would like to acknowledge their creative vision and collaborative passion to develop the event within their existing local ecosystem. We want this to be a revolutionary chapter in T2 history and we are pleased to have Johor Bahru, Haikou and Singapore to be a part of that. "We want to prove that it is possible to build prestigious, commercially viable professional sports events that make optimal usage of existing assets within the host cities. We look at moulding the T2 Diamond concept to fit uniquely into each of the city's long-term goals to both increase the opportunities for sports tourism and community engagement through sports within the city, and to develop the global attraction of table tennis." T2 CEO and Commissioner, Jeff Chue "We hope to see that the T2 model will prove to the market how best to commercialise table tennis. At the ITTF we are flexible and open to new ideas of taking the sport to a new level and success for the T2 events would demonstrate that there is a much better chance for table tennis to grow as fast as we'd like." ITTF CEO, Steve Dainton Further details of venues in each host city will be announced in the coming months.
View Detail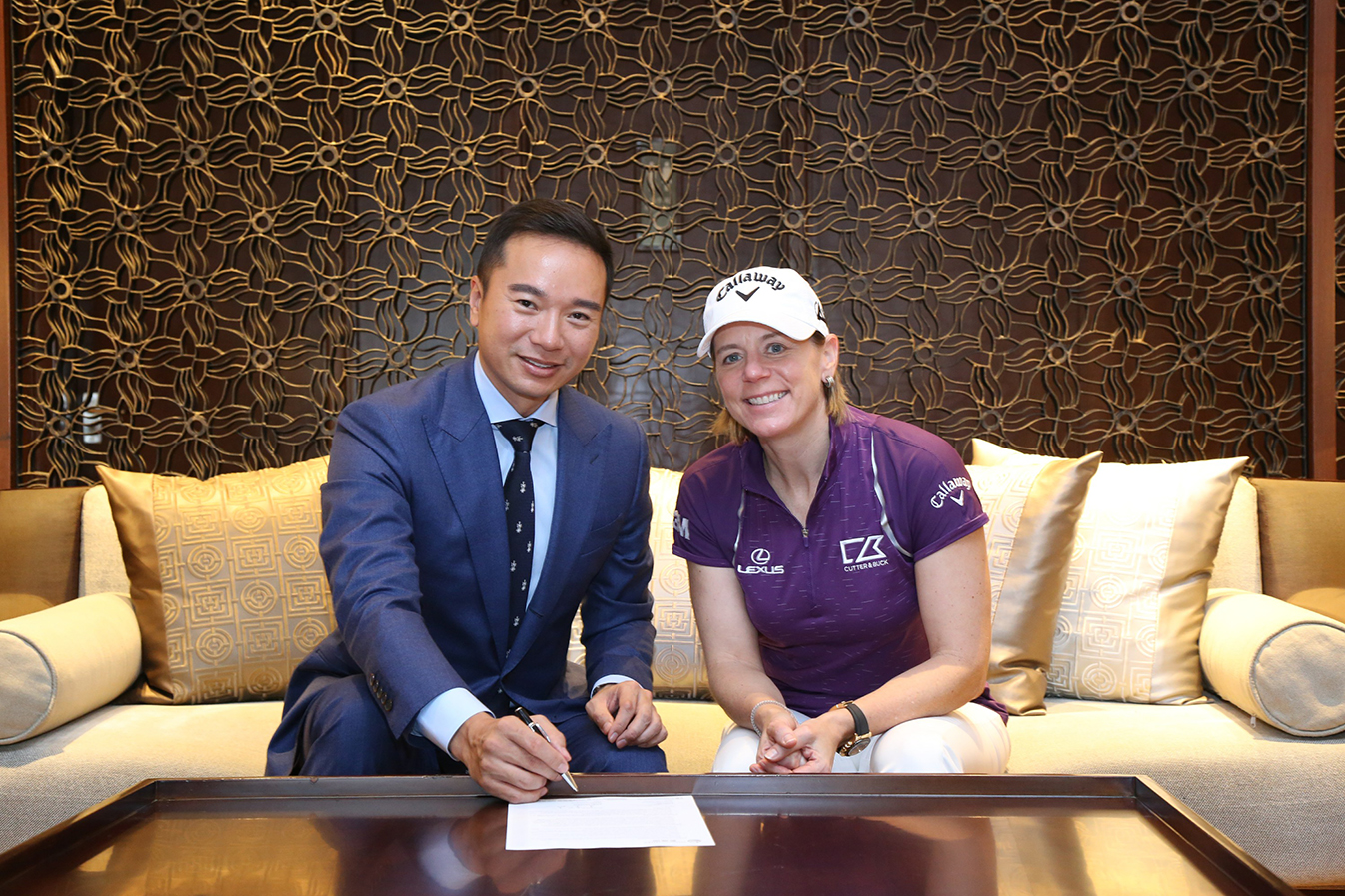 MISSION HILLS CHINA JOINS GLOBAL DRIVE TO GROW WOMEN'S GOLF
News Archive / 2019-03-08
[Shenzhen, China – 8th March 2019] Witnessed by golfing legend Annika Sorenstam, Tenniel Chu (left), Vice Chairman of the Mission Hills Group signs a 'Women in Golf Charter' which pledges a continued commitment by the world's largest golf facility to supporting women's golf in China.  The signing took place during the ninth ANNIKA Invitational at Mission Hills Shenzhen in southern China, one of two Mission Hills locations spanning 40 square kilometres and 22 golf courses. Launched in 2011 as the first international all-girls event in China, the ANNIKA Invitational is one of a wide range of golf development initiatives at Mission Hills which have established the family-owned group as a pioneer in the China golf industry and a champion for women's and girls' golf across the Asia Pacific region since 1992. The pledge was signed by Mission Hills in support of The R&A's Women in Golf Charter launched last May, part of the global governing body's drive to increase the number of women and girls participating in golf and to encourage more opportunities for women to work in the sport.
View Detail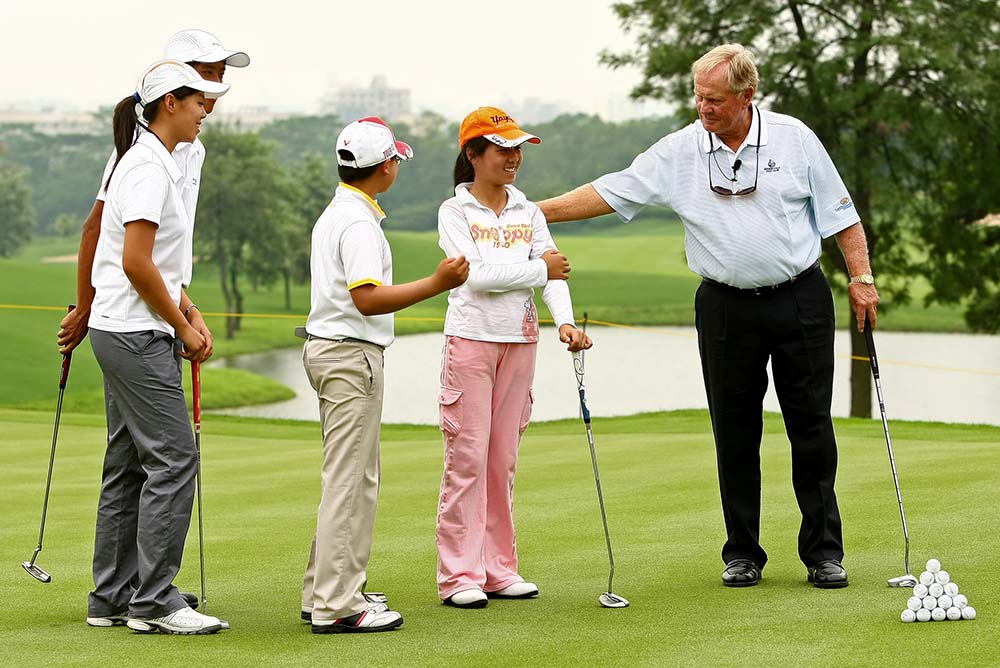 TOP CHINESE GOLFERS TARGET JACK NICKLAUS TITLE AT MISSION HILLS
News Archive / 2019-04-15
[Haikou, China – 15th April 2019] Wu Dian-Chao of China will lead the local charge in the 12th edition of the Mission Hills Jack Nicklaus Junior Championship which tees off at Mission Hills Haikou resort in Hainan on April 19-21.  14-year-old Wu is one of three top-10 players from the China Golf Association's junior rankings heading to the tropical tourism island of Hainan.  The trio will be hoping to follow in the footsteps of past Chinese winners Guan Tianlang and Jin Cheng. With a field of more than 90 players from seven different countries in action, a strong overseas challenge is also expected, headed by 16-year-old Chang Hsin-Chiao of Chinese Taipei, winner of the 13th Faldo Series Asia Grand Final in Vietnam last month. Hosted by the Hainan Golf Association, stakes will be high around the Sandbelt Trails Course at Mission Hills Haikou, with the leading players invited to compete in the Nicklaus Junior Championship, played in the USA this summer at one of the beautiful courses in Palm Beach County, Florida.  Nicklaus, the record 18-time major champion and his wife Barbara have been residents of Palm Beach County for over 50 years and are big supporters of junior golf in the area. "The Mission Hills Junior Golf Program continues to flourish with the signing of EFG Bank as an Official Partner this year and the Jack Nicklaus Junior Championship continues to be one of the highlights," added Tenniel Chu, Group Vice-Chairman of Mission Hills.  "We are very proud to be working with Mr. Nicklaus who has been a rich part of the Mission Hills story as both a course designer and a junior golf ambassador, and his tournament has played a strong part in the development of Chinese golf." With R&A and CGA ranking points on offer, the 2019 Mission Hills Jack Nicklaus Junior Championship will take place over three rounds on the Brian Curley-designed Sandbelt Trails Course in Haikou and is another important date on the Group's award-winning junior golf schedule, sponsored by EFG Bank. The Mission Hills Junior Golf Program provides access to the sport for tens of thousands of juniors each year, from beginners to elite amateurs, through junior tournaments, coaching, camps and clinics, school classes, free access for juniors to three of its courses and free entry into the Dr. David Chu Golf Museum at Mission Hills, the first in China. Founded in 1992, the Mission Hills Group has invested more than six million US dollars into its Junior Golf Program; and more than 100,000 competitive rounds have been played at Mission Hills.  It was voted Best Youth Development Programme in Asia in 2018 and EFG Bank was recently unveiled as an Official Partner.
View Detail
View All