RAMIREZ WILL DEFEND HIS UNIFIED TITLES DURING THE CHINESE NEW YEAR WITH TWO MORE CHAMPIONSHIPS AND A GROUP OF LEADING CHINESE KICKBOXERS JOINING THE THRILLING NIGHT OF "SUPER BOUTS"
【5- Nov 2019,Haikou China】WBC and WBA unified world champion Jose Carlos Ramirez (25-0, 17KOs) will defend his titles against Viktor Postol (31-2, 12KOs) in the second weekend of the traditional Chinese Year of Rat, while a bunch of Chinese kickboxing elites hope to celebrate the Chinese New Year with victories on a series of gripping bouts the day before. A thrilling two-day event, the "Super Bouts" will be held on 1st & 2nd February 2020 at Mission Hills Haikou, Haikou, Hainan, China.
Three world titles and at least two continental titles from all of the four major championship groups (WBO, WBC, WBA, IBF) will be determined at the "Super Bouts". The event is jointly promoted by Mission Hills Haikou, SECA and Top Rank.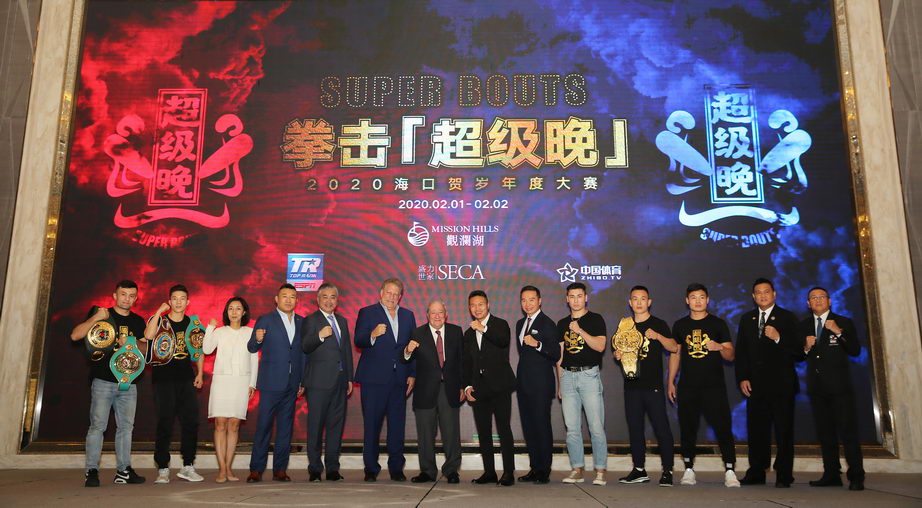 Bob Arum, Founder of Top Rank, attended the press conference of the event in Haikou and announced that there would be a dazzling awards ceremony for Chinese boxing and kickboxing industry to be held on 31st January before the athletes entered the rings the next day.
The "Super Bouts" is expected to be held in Haikou for at least three consecutive years, aiming at improving the global reputation of Hainan sports industry as well as helping Hainan to meet up the standards of China National Sports Tourism Demonstration Area by associating with different first-tier international and national boxing resources.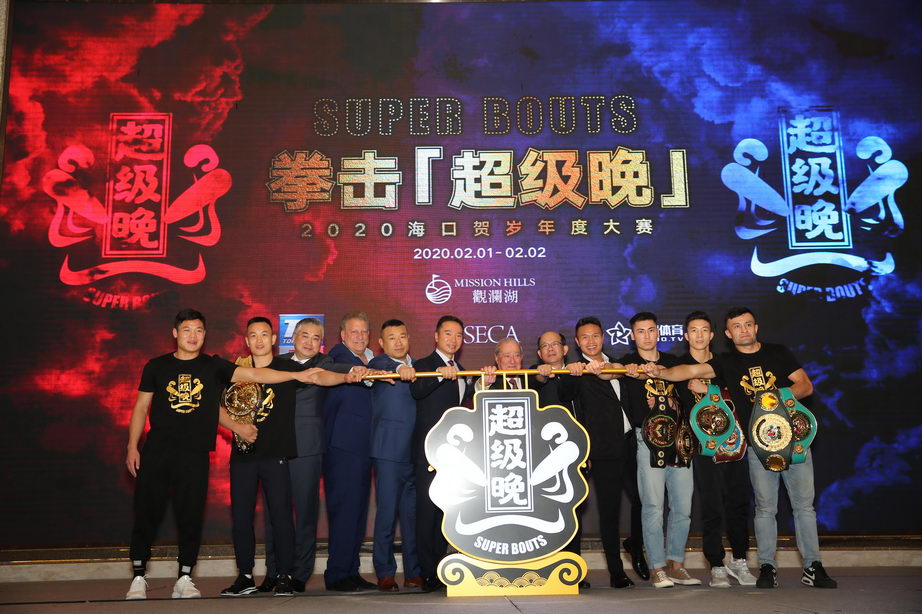 Ramirez setting foot on China Mainland first time
Having successfully defended his titles for seven times, the American Ramirez is excited to take his first super lightweight unified defending bouts overseas. Ramirez has once appeared in Macau, China four years ago before he become a world champion. This is his first time to fight in China Mainland.
The Ukrainian Postol swears to win back a world title. He claimed the WBC super lightweight champion by knocking out Lucas Martin Matthysse in 2015 but lost it nine months later when he was dominated by Terrence Crawford at his first challenge for unified world titles.
The 12-round clash will be broadcast on ESPN. It is the first time for a Top Rank ESPN event to be held in China.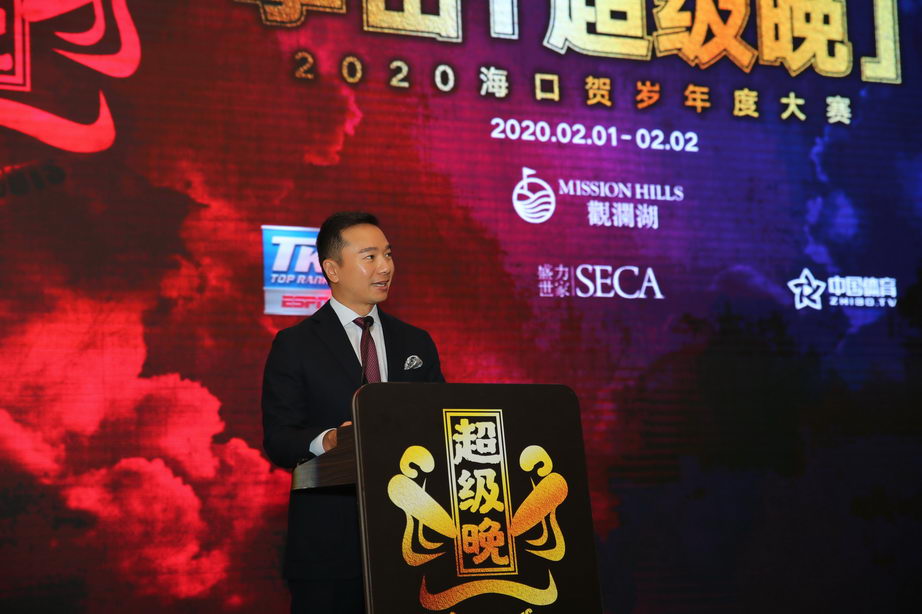 Chinese duo aiming for world title shot tickets
SECA, a respectable Chinese sports marketing agency, has collaborated with Top Rank to promote professional boxing in China since 2013. Besides successfully introducing big names like Manny Pacquiao, Vasyl Lomachenko and Ryota Murata to Macau, SECA and Top Rank created "League of Fist" in 2014 for nurturing local boxing elites. After several years of continuous investment, two local favourites from the League can become candidates of the other two championships at the "Super Bouts".
Before the Chinese duo are eligible for their first world title shots, they have to conquer their opponents at the night of "Fist of Power Chongqing" which will kick off on 23rd November 2019 at Wansheng Binjiang Rd Venue, Chongqing, China.
Yilixiati Ainiwaer (16-1, 11KOs), one of the most outstanding boxers on higher weight divisions in China, aimed to claim a world title in two years at the beginning of 2019. After transferring from super middleweight to middleweight, the 26-year-old Urumuqi young man won the WBC Asian Boxing Council and the IBO Asia Pacific middleweight titles in August. He is expected to have a 10-round bout against Mark Lucas (10-2, 3KOs) from Australia. A victory can possibly grant him the ticket to the world championship fight in Haikou and give him to challenge the current WBO world champion Demetrius Andrade, or the former WBA titleholder Rob Brant.
Yang Yongqiang (12-0, 9KOs), a very competitive boxer on lower weight divisions on his home soil, is about to face JR Magboo (18-3-2, 9KOs) from Philippines in Chongqing. The 10-round bout will determine the owner of the vacant WBO Global lightweight title. And Yang is hopeful to gain enough world ranking points through a triumph to guarantee a shot for the lightweight or junior lightweight world title of WBO at Mission Hills Haikou.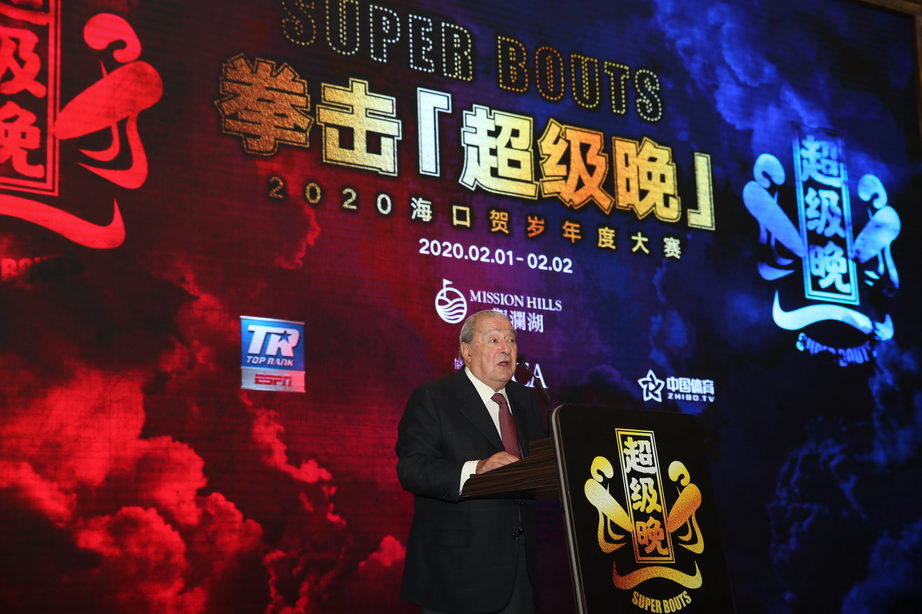 A phenomenal kickboxing night at Haikou
The first night of the "Super Bouts" is to be featured with a sensational kickboxing gala. The best selections from the most popular local kickboxing shows such as Kunlun Fight, Wu Lin Feng, Glory of Heroes, Hero Legends, and so on, will gather and strike, possibly facing their biggest rivals again.
The Chinese kickboxing elite group is led by Qiu Jianliang, the multi-time featherweight world champion who has won titles on big martial arts leagues like S-1, WLF and GOH. Ranked as the world No.1 by Combat Press in 2018 and reaching as high as No. 8 on the kickboxing pound for pound ranking, Qiu is negotiating with a list of tough names for the Haikou dual, including a sturdy rival on a previous title fight and a legendary Muay Thai master.
Tie Yinghua, a.k.a. "Little Tiger", is also looking forward to dealing with a good old foe. One of his most potential contenders is Riki Matsuoka from Japan. Tie was overtaken by Matsuoka on their first meet. A chance of revenge is welcomed by the 26-year-old as well as by the Chinese fans.
Fu Gaofeng, a 8-time Sanshou champion, and Han Wenbao, a popular star on 70-kilogram weight , will also appear on the big day of kickboxing.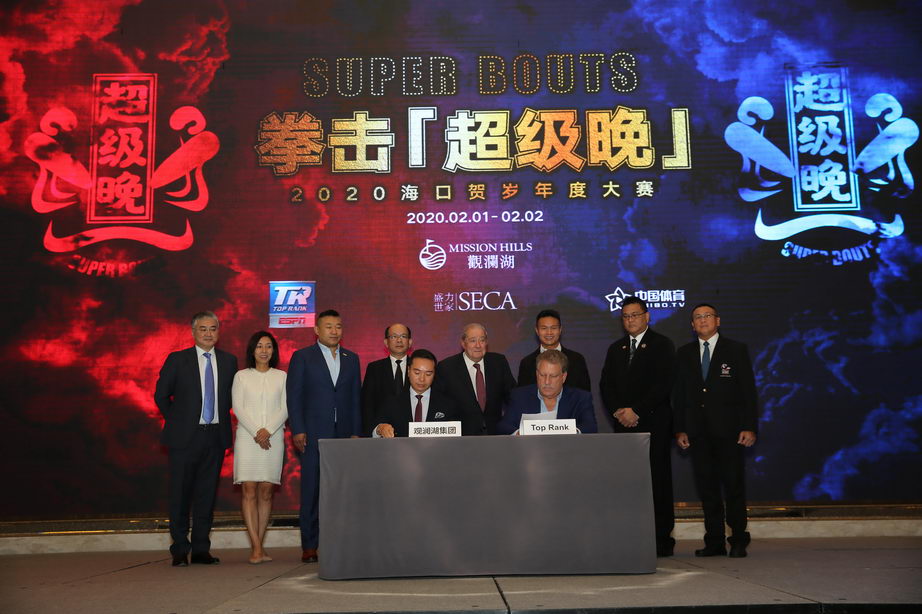 A huge investment on Chinese professional fighting industry
The "Super Bouts" will be broadcast worldwide on ESPN, Televisa and other leading TV channels, reaching over 500 million families from nearly 200 countries and regions. More than 100 domestic and foreign media are about to cover the event. The promoters believed it would become an unprecedented opportunity to introduce the circle of Chinese boxing and kickboxing. "We are looking forward to building a platform for Chinese boxing and kickboxing talents, help them improve and advance. The global broadcast and the massive public exposure centralize the power of Chinese professional fighting, settling a path for the fighters to enter the international boxing industry fluently." said Li Sheng, CEO of SECA.
Tenniel Chu, Vice Chairman of Mission Hills Group believed that professional boxing could tremendously help the tourism industry of Hainan Province. Responding to the strategic development of Hainan International Tourism Island, Mission Hills Haikou will closely cooperate with Top Rank and SECA under the support of the Haikou government to hold high quality sports events to revitalize the Haikou tourism resources and create a new dimension for the local tourism business during the Chinese New Year. Mission Hills Haikou is also willing to invest on the sustainable development of Chinese professional boxing and kickboxing.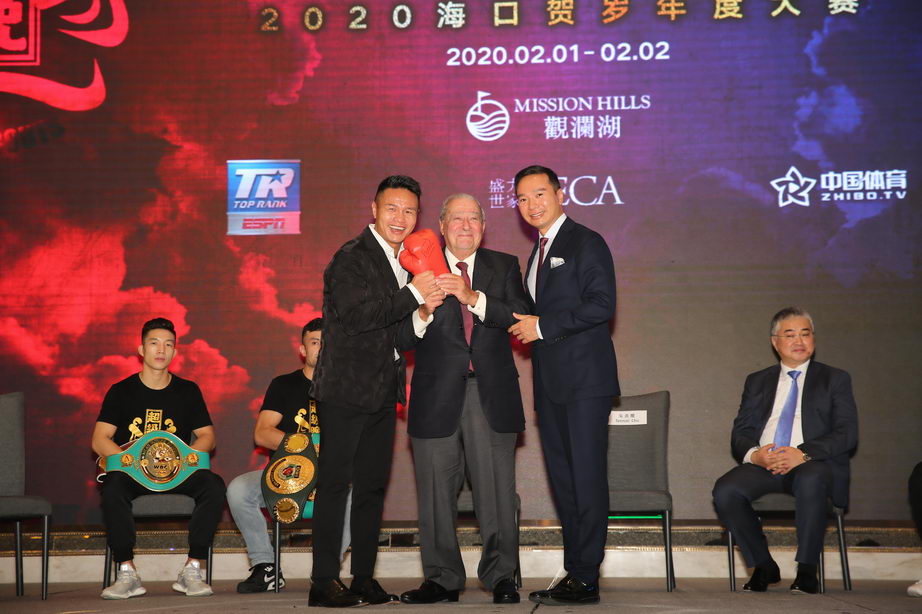 Big ceremony to award the performance of the year in China
Besides the eye-catching boxing and kickboxing bouts, the Awards Ceremony of Chinese Fighting Industry will furtherly stimulate the new-year-celebrating atmosphere of the "Super Bout". A list of awards of the year, including the Most Valuable Athlete, the Best Bout of the Year, the Best Knockout of the Year, the Rookie of the Year, will be revealed on the ceremony.
China Sports Zhibo.tv, an authoritative Chinese sports media, will organize a trustworthy judge group consisted of professional promoters, journalists, commentators and experienced boxing fans to choose the winners of the awards. The selection process is scheduled to start in December 2019.